No other store in Tustin CA offers as many options when it comes to your turn table repair. As a matter of fact our turn table repair service is second to none , and there's a reason DJs all over Tustin CA come to A B & B Electronics for our turntable service options. After all, your turntable is your lifestyle—it's your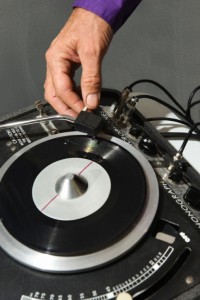 work.
From Blown Lights to tone arm replacements and rewiring work—we have all the parts you need for your equipment and our turn table technicians know exactly what they're doing. That's what makes us a DJ's number one choice in Tustin CA for turn table repair.
Our turn table tune-ups are the best around, and DJs from all over Tustin CA come here for turn table service or repair. And it's not too hard to see why—speed calibration, pitch control adjustment, brake speed adjustment, full cleaning and RCA and Tone Arm replacement or cleaning ; A B & B Electronics does whatever is necessary to get your turn table back to factory quality.
We service most makes and models of turn tables and we specialize in restoring and repair turn table's, Dual, Thornes, Rega, Technics 1200's, Rega, Acoustic Research and much more your dads old phonograph, vintage or current, 8-track players, tube preamp and amplifiers, or vintage receiver, Keyboards , Synthesizer ,guitar tube amps and such.
Call us today on (714) 838-1122!